IP-Based Nurse Call System Enhances Patient Satisfaction
26/03/2020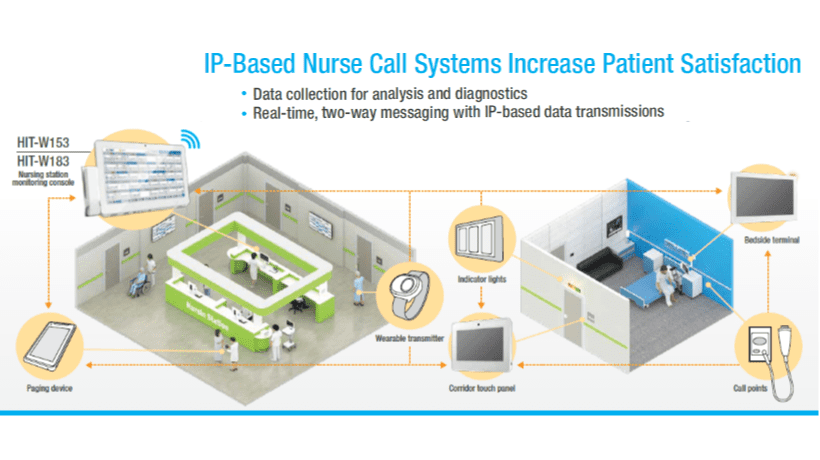 IP nurse call is a communication and management system equipped with IP technology.

Patient safety and satisfaction is improved with the provision of alarm devices and real-time communication.


Nursing workflow can be streamlined with automatically recorded data that is integrated with other hospital systems.

Advantech healthcare information terminals are compliant with leading nurse call software and can be equipped with a wide range of peripherals for diverse application requirements.

The global nurse call system market is expected to reach US$2.78 billion by 2026, with annual growth rate of 11.4%.
The continued prevalence of chronic diseases is leading to increased hospitalization, which is expected to increase the global nurse call systems market growth over the coming years.
The success of nursing informatics improves care quality with superior nursing documentation processes,enhanced patient care planning, and optimized workflows.

Real-time device and software updates
Automatic escalation for prioritizing emergency events
Customizable SDKs for system monitoring, voice switching, and alert management
Wide range of peripherals to meet diverse needs
Noise cancellation for VoIP/handset device
Medical-grade certification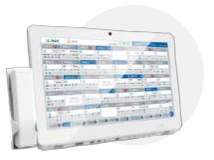 Key Features for System Integrators
Fail-safe emergency button and alarm light function in case of system crashes
Remote software and watchdog updates for convenient system management
Compatible with Android, Windows 10, and Ubuntu operating systems
High compatibility to be integrated with leading nurse call software
Multiple peripherals for wide variety of applications