TMM-Advantech Solution Deployed in CHAL Hospital and Two Other Hospital Establishments in France to Bring Patient Entertainment and Information
16/05/2021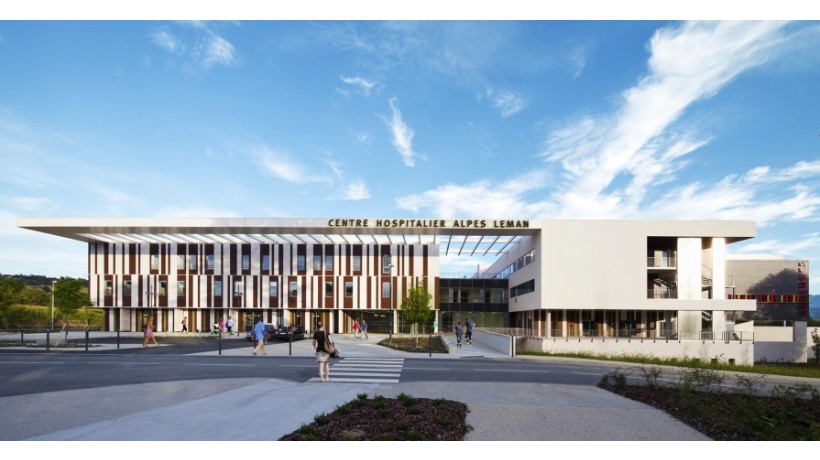 The end customer is the Hospital Center Alpes-Léman (CHAL) and 2 other hospital establishments in France – Sainte Marie and Institut De Readaptation D'acheres.
The Hospital Center Alpes-Léman (CHAL) is a public hospital that was entirely rebuilt in 2012. The hospital treats on average 1,300 people every day. Equipped with 700 beds, the hospital provides a wide range of care options. The reconstruction of the hospital allowed for more computerized systems to be built delivering a better patient experience.
Sainte-Marie hospital is an establishment for follow-up and rehabilitation care with a capacity of 100 beds. The hospital treats adults in rehabilitation requiring treatment in oncology, palliative care, or geriatrics.
Institut de Readaptation D'acheres is a clinic for follow-up and rehabilitation that opened in 2020. The establishment is the result of regrouping of the Bazincourt Clinic and the Archéres Health Center. The clinic specializes in neurology, orthopedics, geriatrics, and pneumology and treats on average 160 patients a day.
The goal of all three hospitals was to integrate a solution that can both deliver entertainment to patients during their stay and store patient information for medical staff to have access to.
CHAL hospital needed a solution that can be used by both patients and medical staff. This solution had to be a system that delivers a wide range of services to the patient and improving their stay with an entertainment platform while at the same time allowing medical staff to access patient information, thus contributing to team efficiency.
With this goal in mind, CHAL decided to equip its beds with 420 infotainment bedside terminals that are integrated with a software platform, which is capable of delivering all the services patients would need.
CHAL hospital chose the solution offered by Tmm Software - the MultiMed software solution which improves patient experience with Android multimedia entertainment, patient-facility interaction, patient-doctor consultation, and medical contents. The Tmm Software's multimedia solution was deployed on the 18.5" Advantech healthcare infotainment terminals – model HIT-W183. Tmm installed the 420 Advantech HIT-W183 18.5" bedside terminals with custom arms and cable adaptor. The HITs were ordered with the handset.
The Saint Marie hospital establishment also chose the MultiMed software to be deployed on the HIT-W183 model whereas the Institut De Readaptation D'acheres chose the software to be deployed on the 10" Advantech infotainment bed terminals.
The MultiMed solution is Android-based and is used for patient entertainment as well as for assisting medical staff to get in-room access to patient files and hospital application access. The infotainment terminals HIT-W183 and HIT-W101LP built with the MultiMed solution offer a turnkey solution for the hospitals – an entertainment system for the patients and a system for access to electronic patient records for medical staff.
Bedside terminals have become even more important during the COVID-19 crisis as they offer a variety of services to patients – patients can browse the Internet, check social media, watch movies, play games, read up their treatment plans, call their family. As the corona crisis prevents patients from receiving visitors, these bedside terminals are ideal for keeping patients entertained and connected to their relatives. Advantech's healthcare infotainment terminals feature a dedicated audio codec for the background noise-cancelling handset to guarantee the best audio quality for calls. In addition, the handset makes it easy for patients to call the nurse staff.
The Advantech and MultiMed solution enhances patient experience by providing multimedia connectivity, enabling easy communication with the staff, offering medical contents and educational content related to the patient pathology.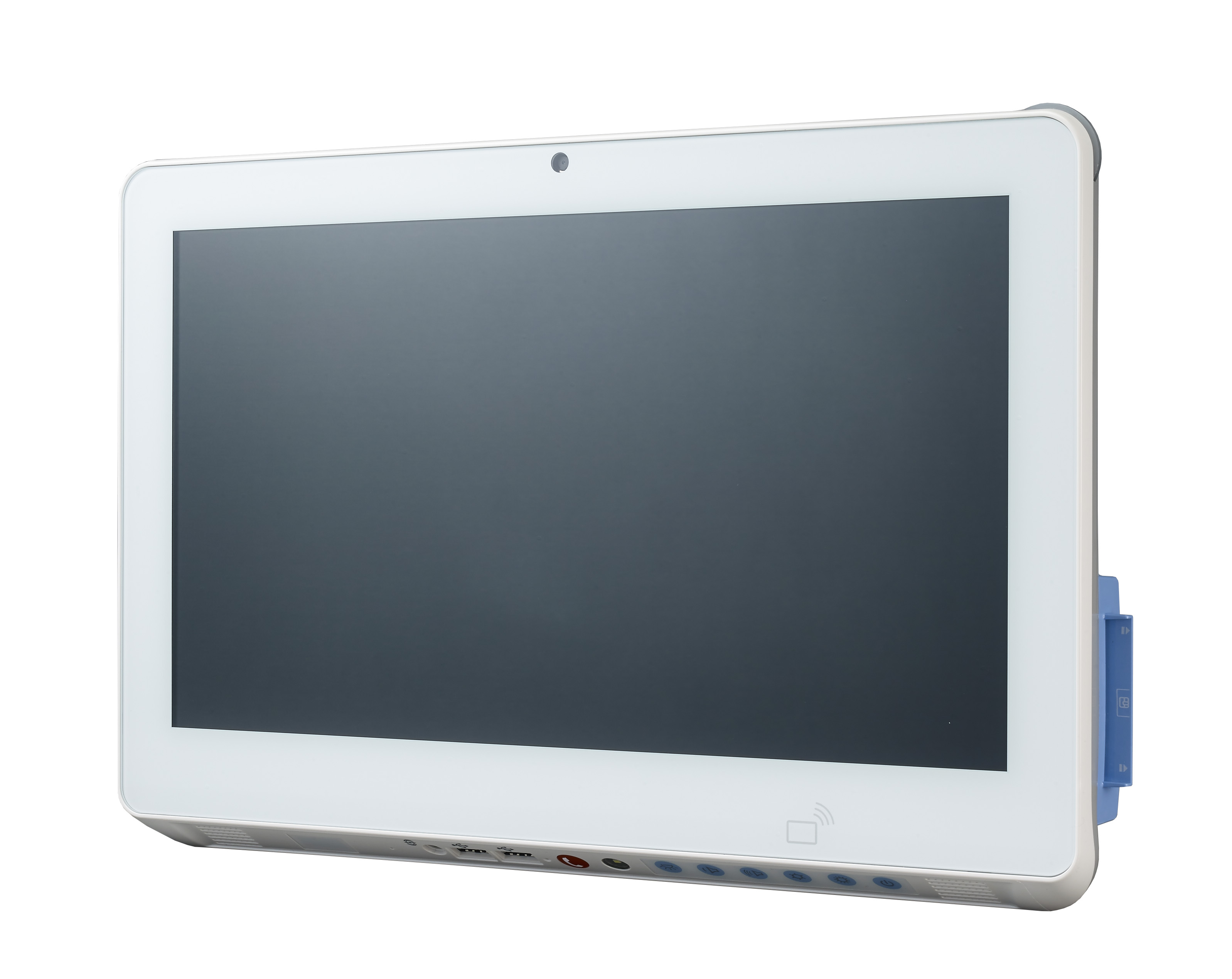 HIT-W183
Advantech's healthcare infotainment terminals have innovative and ultra-slim design making them easy to be integrated into any hospital. The Advantech HITs support dual OS-Win 10 IoT 64 bit/Android 6.0.1 and RFID/NFC/Web Camera/Smart Card Reader. They also support nurse call buttons and LED indicator which can be easily linked to existing nurse call systems in the hospitals
The hospitals in France experienced the following benefits from the Advantech and MultiMed solution:
Improved patient experience
Better communication of patients with the staff and family
No paperwork
Reduced human error due to immediate in-room access to medical records at the point-of-care
Rich optional peripherals that extend the applications of the solution
Simplified room calling with the nurse call
Easy deployment
See More Details about TMM's Solution
TMM Software is an innovative expert software publisher committed to enhancing the patient experience by developing unique and secure collaborative eHealthcare software solutions. MultiMed is an innovative multimedia entertainment and medical information solution for healthcare centers that enhances patient experience and team efficiency.